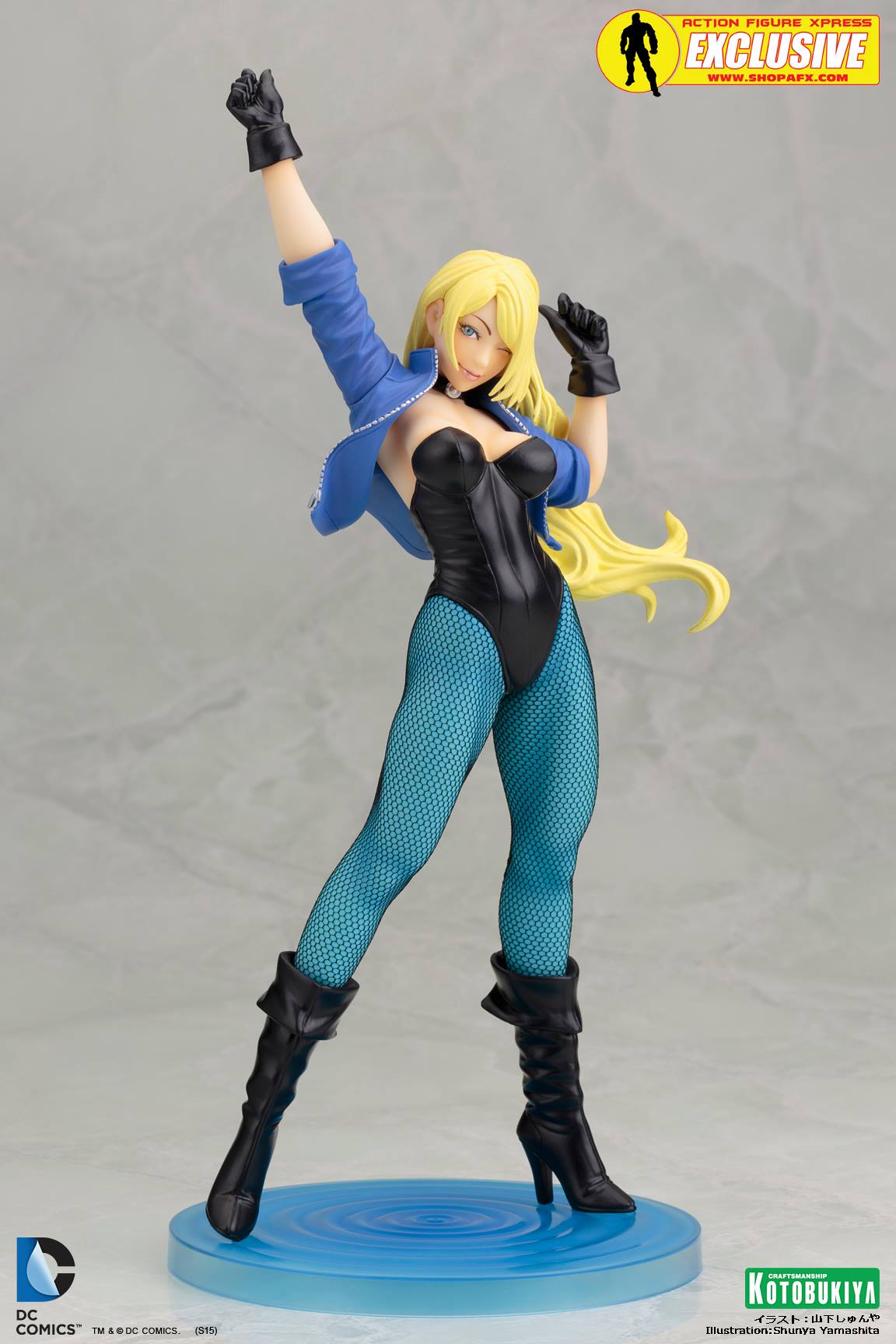 Presenting a Black Canary Classic Costume bishoujo statue version of the Bird of Prey wearing her classic leather jacket and fishnets costume! During the 1960s and 1970s, this costume was Black Canary's primary outfit worn to fight evil. This is an exclusive edition of the Black Canary bishoujo statue and is limited to 1,300 pieces.
This version is also designed by Shunya Yamashita and sculpted by M.I.C., and stands just under 10 inches tall (1/7 scale) on her uniquely designed display base.
Add the Black Canary Classic Costume exclusive bishoujo statue to your DC Comics bishoujo collection today!
Release Date: January 2016
Black Canary Classic Costume Bishoujo Statue Photo Gallery
Related Bishoujo Statues