Pre-orders Have Opened
Kotobukiya has announced that the pre-orders have opened for the San Diego Comic-Con Exclusive Raven in White bishoujo statue from DC Comics. This is the second version of the Raven statue. The first edition featured the character in her standard blue costume.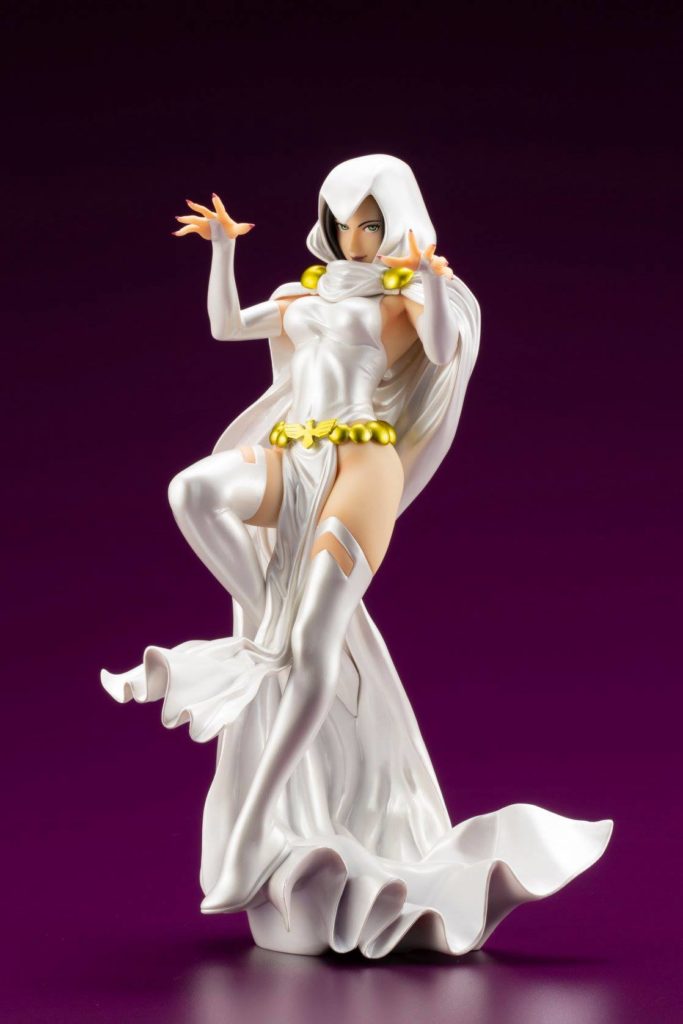 A History of Raven
Throughout most of her history in DC Comics, Raven has been a member of the Teen Titans. She first appeared in DC Comics Presents #26, in an insert story that introduced the New Teen Titans before the first issue of their new monthly title arrived on newsstands.
Raven is from another dimension named Azarath. She escaped the dimension fleeing the evil of her demon father, Trigon. She arrived on Earth to gather champions who would battle her father as he sought to cross over into our world. The New Teen Titans were these champions, and they battled Trigon numerous times, keeping him from destroying the Earth.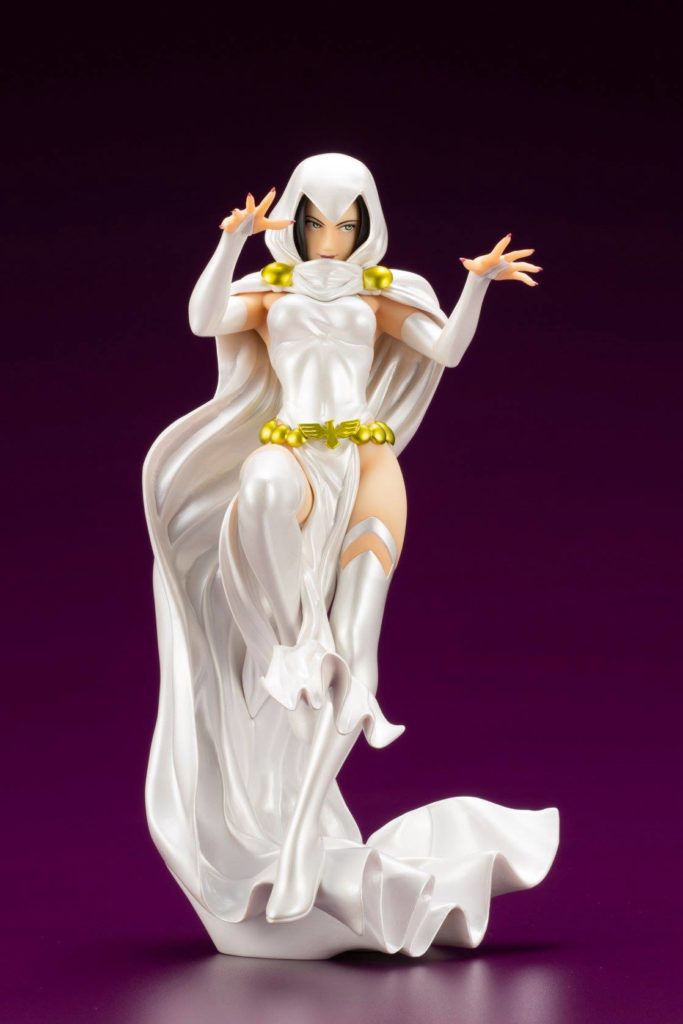 Raven is an empath. She can take the pain of others and absorb it as a conduit, which means she will momentarily feel the same pain as the one she is helping. After moments she can dispel the pain, leaving her and the victim healed. The process always takes a toll on Raven. She can also release a shadow version of herself, which can envelope an enemy and show them the true evil that harbors inside Raven. This leaves the enemy incapicated and many times mentally unstable.
The White Costume
The origin of Raven's white costume comes from The New Teen Titans (1984) issue #22. Captured by Brother Blood's minions, Raven undergoes a rebirth, which she outwardly shows as the color of her costume changes from dark blue to white. This version of her costume has endured and has appeared further in the comic books, as well as in the Teen Titans animated series. This exclusive SDCC bishoujo statue is a perfect representation of the costume's white version.
Designed by Shunya Yamashita and sculpted by Hogarii (Jetstream), the Raven statue has a mystical elegance to its form. The empathic hero seems to float down from the air, ready to conjure her soul self in order to restore peace. The stark whiteness of her costume contrasts the beautiful gold belt and shoulder cape attachments. Under her hood, a sly grin reveals possibly a playful nature inside the mysterious heroine.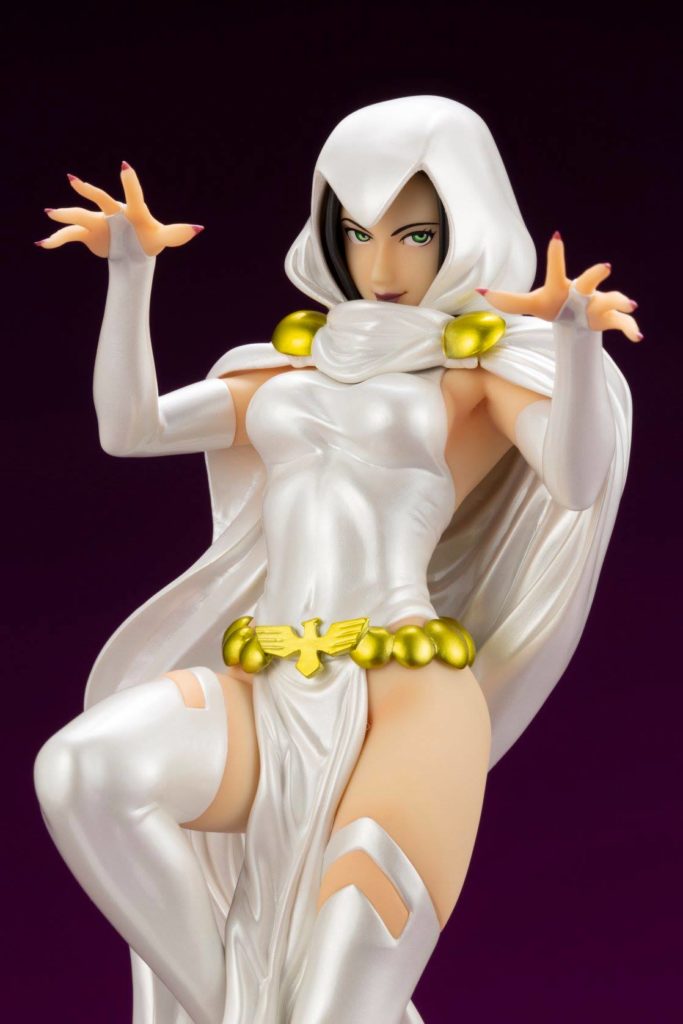 You can pre-order your Raven White Costume exclusive bishoujo statue at the Kotobukiya website. If orders have closed there, try this link for eBay to secure your SDCC Exclusive Raven in White bishoujo statue!
eBay links on this page are affiliate links. Thank you for your support!