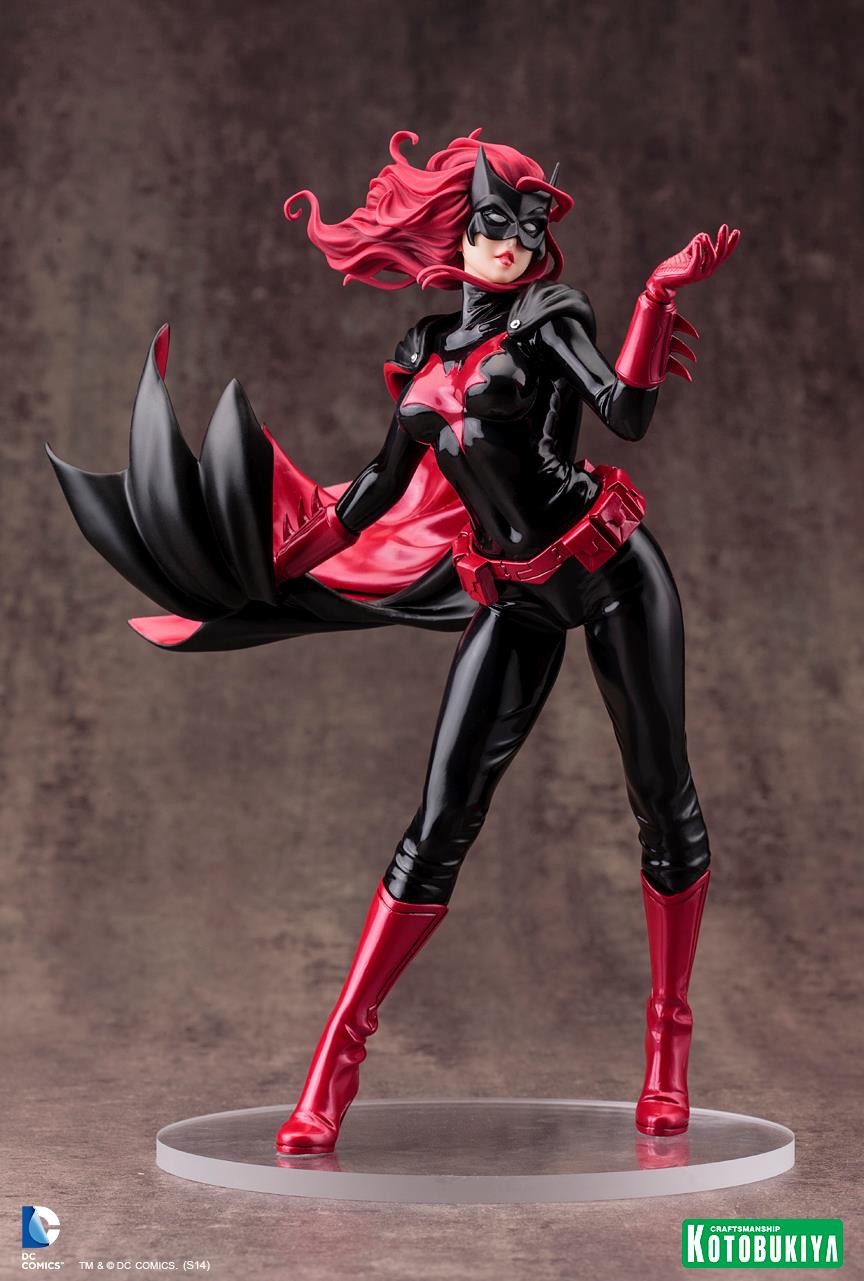 Kathy Kane is the mysterious Batwoman, the dark protector of Gotham City. She stands atop a gothic rooftop as the city's winds blow her cape and hair to life. Her black bodysuit camouflages her against the night while her enemies only see flashes of red before she strikes.
Designed by Shunya Yamashita and sculpted by M.I.C., this Batwoman bishoujo statue stands nearly 10 inches tall. Also included is an interchangeable head sculpt of an unmasked Kathy Kane that can be switched with the current head sculpt easily for display.
Add Batwoman to your DC Comics Bishoujo Collection today!
Release Date: June 2015
Batwoman Bishoujo Statue Image Gallery
Related Bishoujo Statues