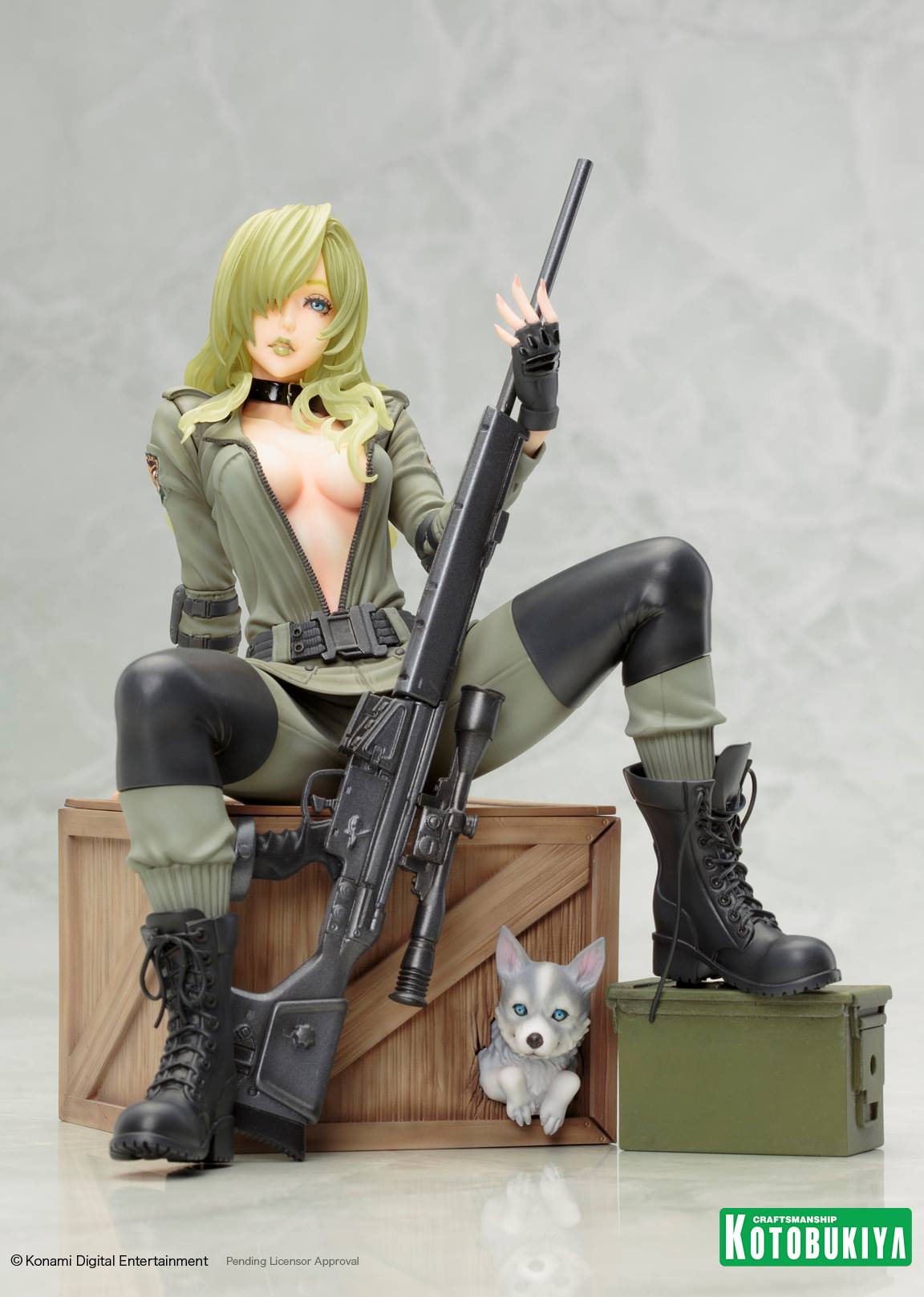 Metal Gear Solid Sniper Wolf Bishoujo Statue
The beginning of the Metal Gear Solid bishoujo line is here — Sniper Wolf sits upon a crate, relaxing but armed and ready for battle.
An expert markswoman, Sniper Wolf sits proudly with her rifle. Clad in her skintight green and black battlesuit, she is easily recognized by her iconic green hair that frames her beautiful features. She is even joined by a pup mascot who peeks from a hole in the crate.
Designed by Shunya Yamashita and masterfully sculpted by Takaboku Busujima (Busujimax), the Sniper Wolf bishoujo statue is 7 1/2 inches tall (1/7 scale) on her uniquely designed crate display base.
Start your Metal Gear Solid Bishoujo Collection with Sniper Wolf today!
Release Date: May 2016
Metal Gear Sniper Wolf Bishoujo Statue Photo Gallery
Related Bishoujo Statues