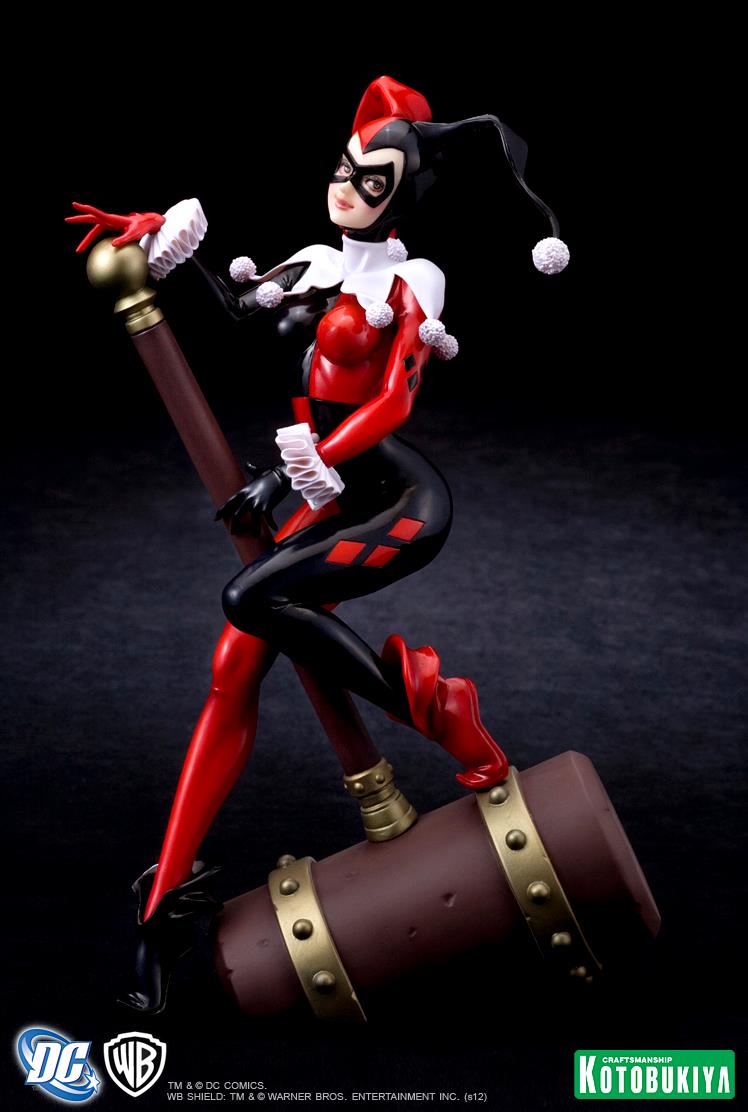 Harley Quinn is one of DC Comics' most popular characters. Once a psychiatrist in Arkham Asylum, Harleen Quinzel fell in love with her most dangerous patient — the Joker. She soon became Harley Quinn and threatened Gotham City side-by-side with Clown Prince of Crime. Since then, she has risen to prominence in the DC Universe, even joining the Suicide Squad in the New 52 DC.
This bishoujo statue — inspired by Harley's first incarnation on Batman: The Animated Series — shows Harley balanced on a giant mallet that may or may not have been used to knock Batman across a warehouse. Her highly-detailed jester costume gives sharp contrast to how seriously deadly she has become.
The statue is designed by Shunya Yamashita and sculpted by Masahiro "Gill Gill" Takahashi. It stands 10" tall.
Release Date: September 2012
Harley Quinn Bishoujo Statue Photo Gallery
Related Bishoujo Statues