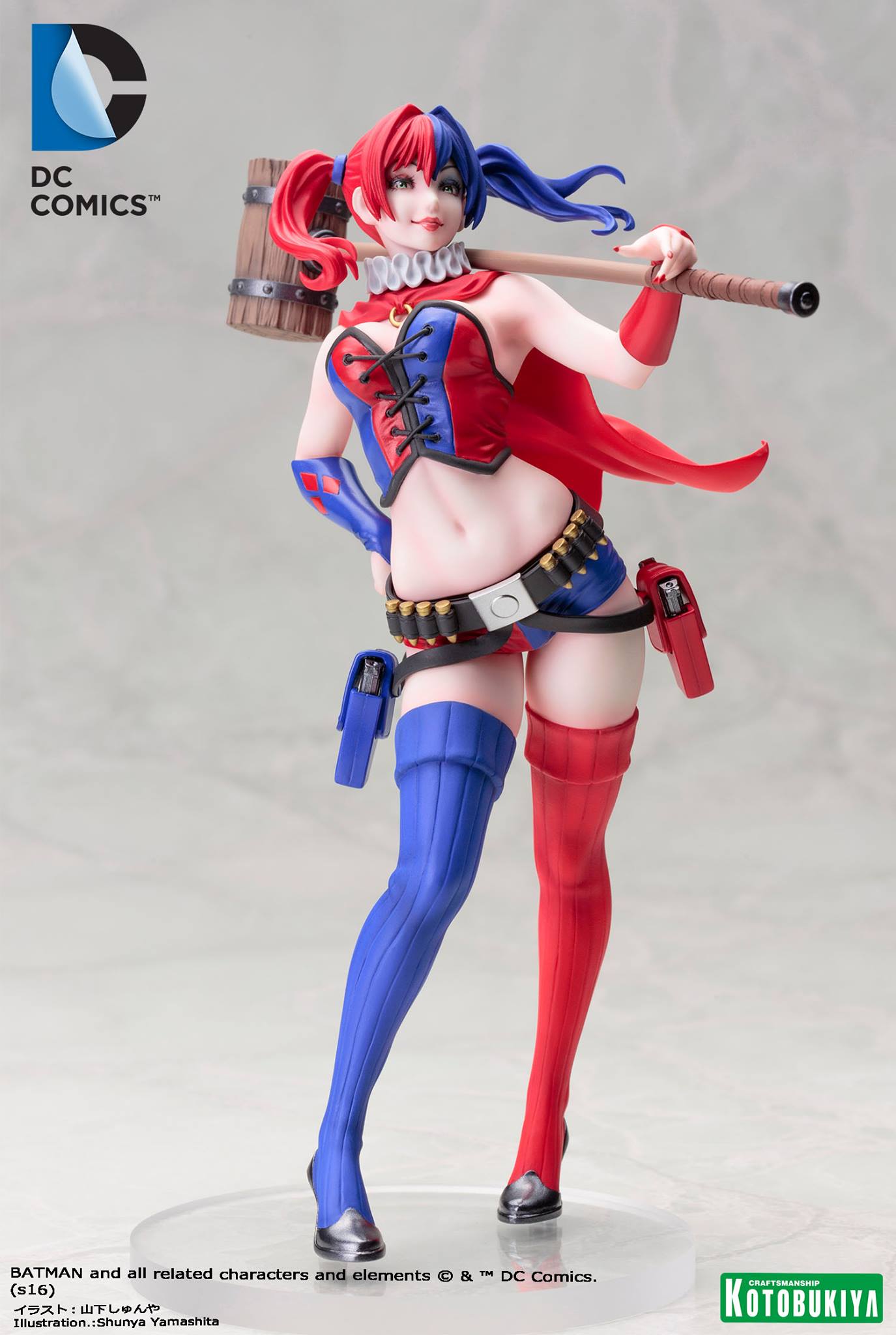 Harley Quinn New 52 Version Bishoujo Statue
Kotobukiya presents the New 52 version of Harley Quinn as a beautiful and dangerous bishoujo statue. When DC rebooted its continuity in 2012, Harley was given a brand new look and the character has only gained more popularity ever since!
Harley poses in a very relaxed stance with her hand on one hip and her signature giant hammer laid upon her shoulder. She wears her colorful blue and red New 52 costume — a halter top with laces, very short shorts and high stockings. She also wears a red cape and a gun belt with two pistols holstered at the ready, in addition to an ammunition belt. Harley's pig-tailed hair is also two-toned, and she sports a mischievous grin on her beautiful face.
Designed by Shunya Yamashita and sculpted by M.I.C., this Harley Quinn figurine stands almost 9" tall on her unique base design.
Add Harley to your DC bishoujo collection today!
Release Date: September 2016
Harley Quinn New 52 Version Bishoujo Statue Image Gallery
Related Bishoujo Statues