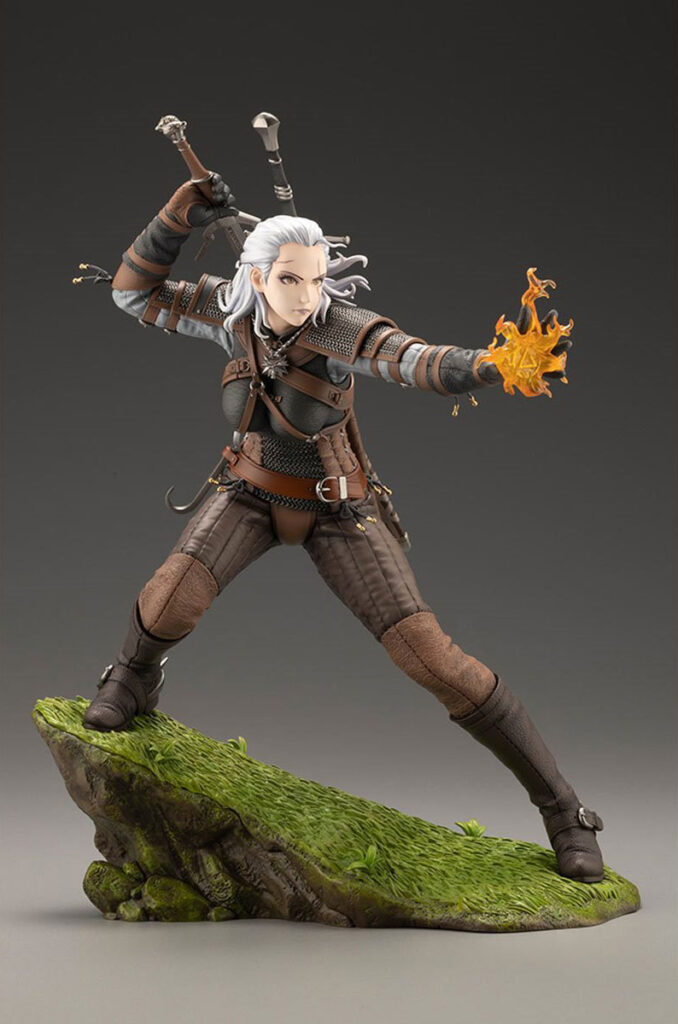 Prepare yourself, Witcher fans—something amazing is on the horizon! It's none other than our beloved Geralt of Rivia from the celebrated role-playing game series The Witcher, created by CD PROJEKT RED, and it's the latest novel addition to the Bishoujo collection from Kotobukiya and available for pre-order at Entertainment Earth. This renowned witcher has been given a stunning new female form, and she is prepared to face any adversary that stands in her way.
This magnificent Geralt bishoujo statue, designed by the gifted Shunya Yamashita, is a sight to behold. She is prepared to cast the Igni sign on her adversaries as she stands with a silver blade in her hand. This piece's meticulous attention to detail is just amazing. Every piece of armor was painstakingly sculpted by Yoshiki Fujimoto with realistic textures in mind. This monument is a testament to the talent and commitment of its creators, down to the toughness of each leather piece and the meticulously molded seams.
However, more than simply the armor is amazing. This statue's painting is similarly impressive. The chainmail has a somewhat metallic finish that gives it a realistic sheen, enhancing the piece's overall authenticity. No detail was spared in the construction of this magnificent statue, as is evident.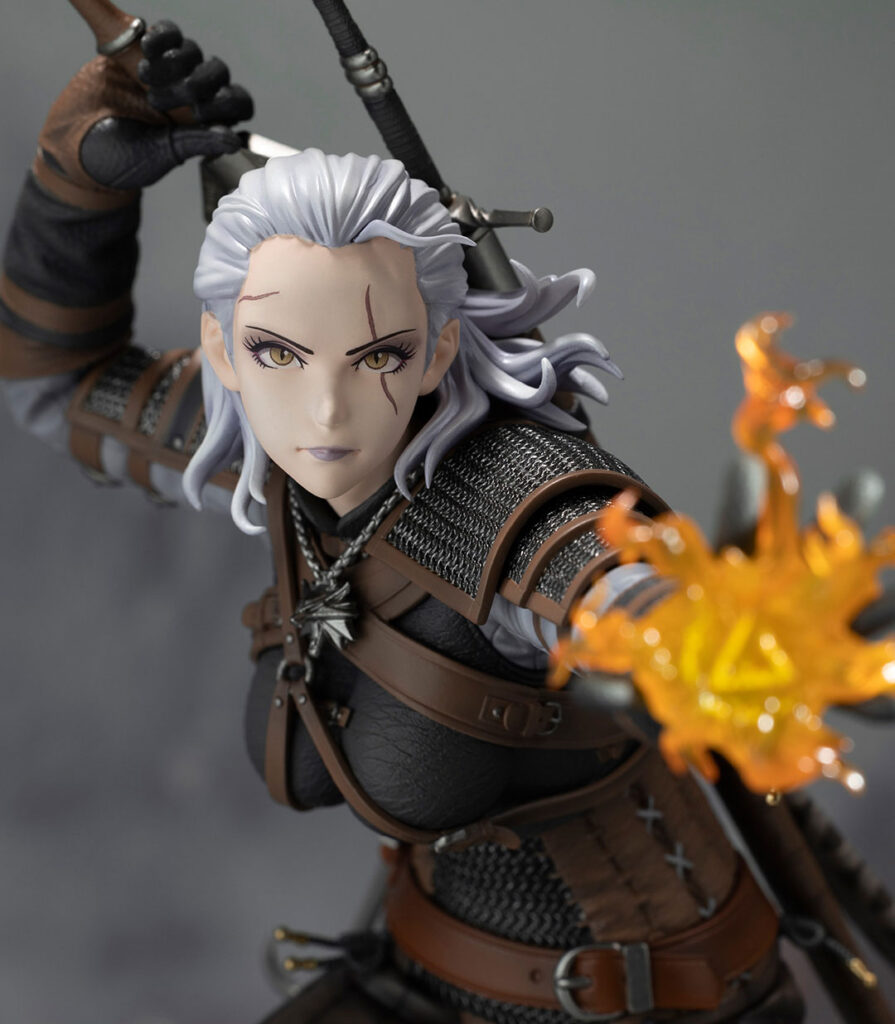 The Geralt bishoujo statue will be available in March 2024 at a suggested retail price of $169.99. However, you do not need to wait until then to protect your piece. You can make sure you're among the first to add this distinctive addition to your collection by pre-ordering the statue immediately.
Remember that this is more than just a statue. It's a work of art, a valuable collectible, and a requirement for any devoted Witcher fan. So don't pass up this chance to possess a portion of the Witcher world. Buy your Geralt bishoujo statue in advance right now!