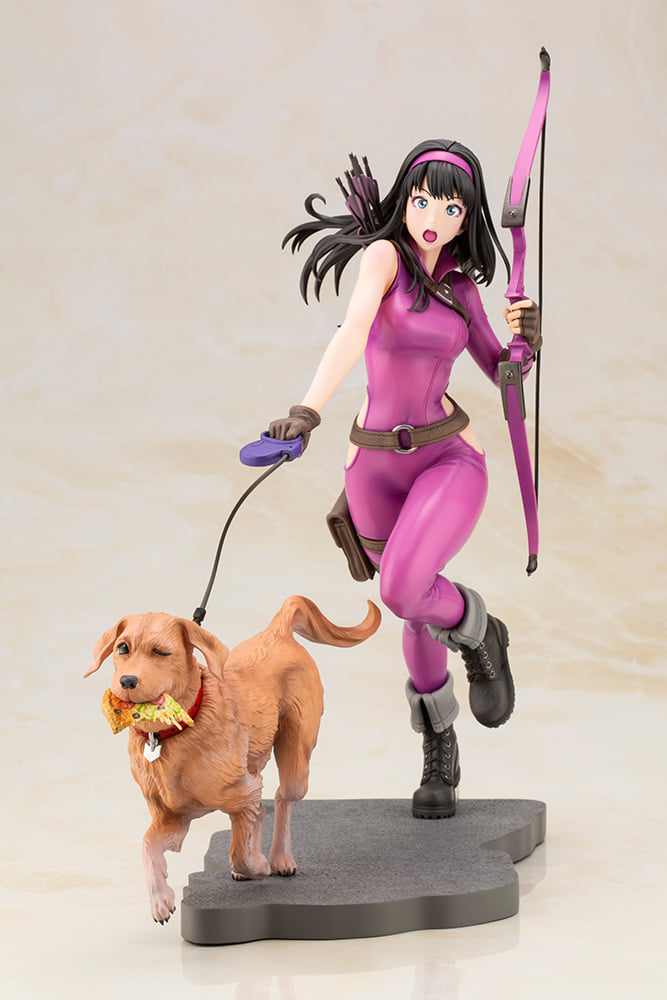 The newest addition to the Marvel Bishoujo series, Kate Bishop, is available for pre-order!
Kate Bishop, aka Hawkeye, is a hero inspired by the archer superhero Hawkeye (Clint Barton) of the Avengers. Like Clint, Kate has achieved superhuman levels of archery skill. She was born in Manhattan to a wealthy family. Originally idolizing her distant father, she loses that admiration when she witnesses him beating someone up in their home. After being saved by the Avengers, she's inspired by Hawkeye, a member of the Avengers despite having no superpowers.
She eventually begins to feel uncomfortable over her family's massive wealth and begins to volunteer at soup kitchens and give back to the community, like her mother before her. She first became a member of the Young Avengers after fighting off Kang the Conqueror at the destroyed Avengers Mansion.
She eventually befriends the real Hawkeye, Clint Barton, in Civil War and convinces him to side against Tony Stark. At the end of the comic, Clint hands over his title as Hawkeye to Kate. She continues to fight alongside the Young Avengers and remains friends with Clint as the comics go on. She appears in other comics such as Hawkeye vs. Deadpool, Project Communion, and Old Man Logan.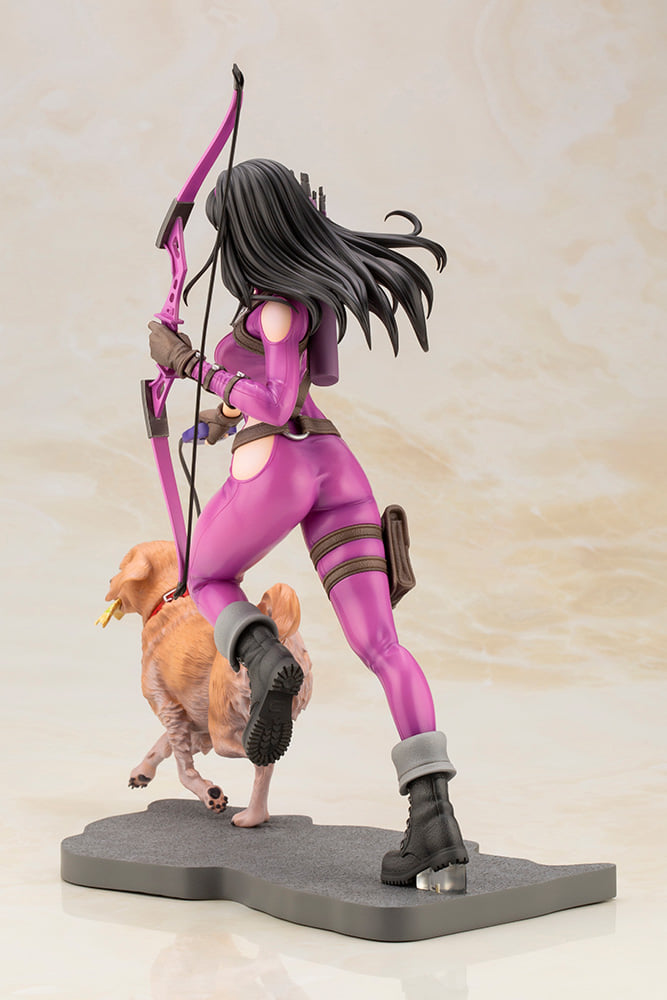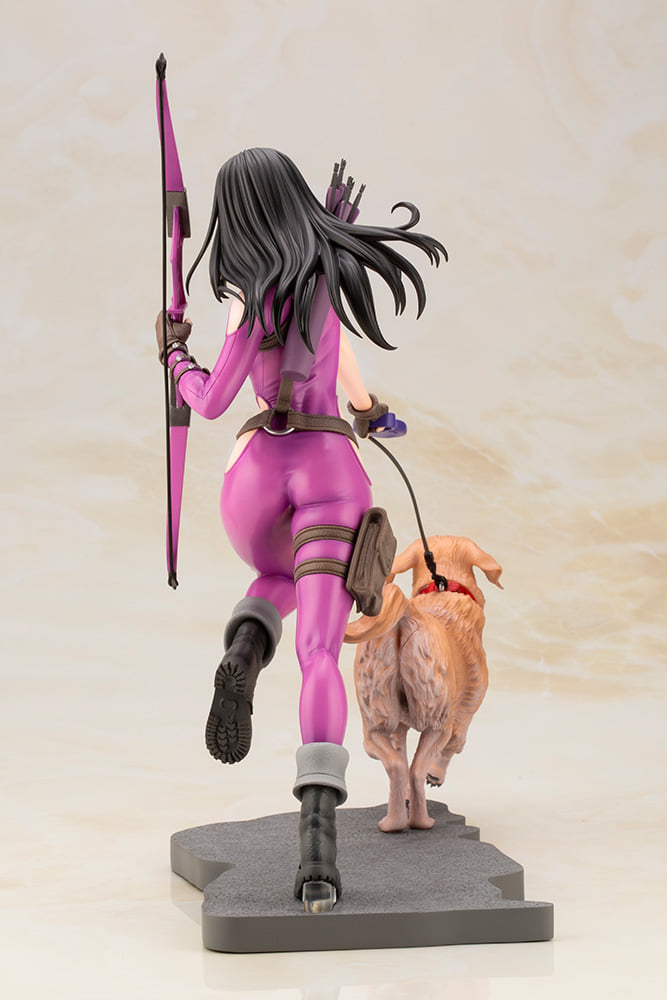 The statue features Kate walking (or rather struggling to walk) Lucky – the canine mascot of hers and Clint Barton – who's winking at the viewer. Kate holds her bow in one hand and a quiver of arrows is slung across her back. She's wearing her costume from Hawkeye: My Life as a Weapon, which was inspired by the style of the 1960s. Kate's expression is one of obvious surprise as she's being pulled forward by Lucky. The statue is overall super detailed. The strands of Kate's hair and Lucky's fur have a lot of texture to them. Kate's outfit folds and creases where it needs to, and even the gloves look like an actual garment of clothing someone might wear.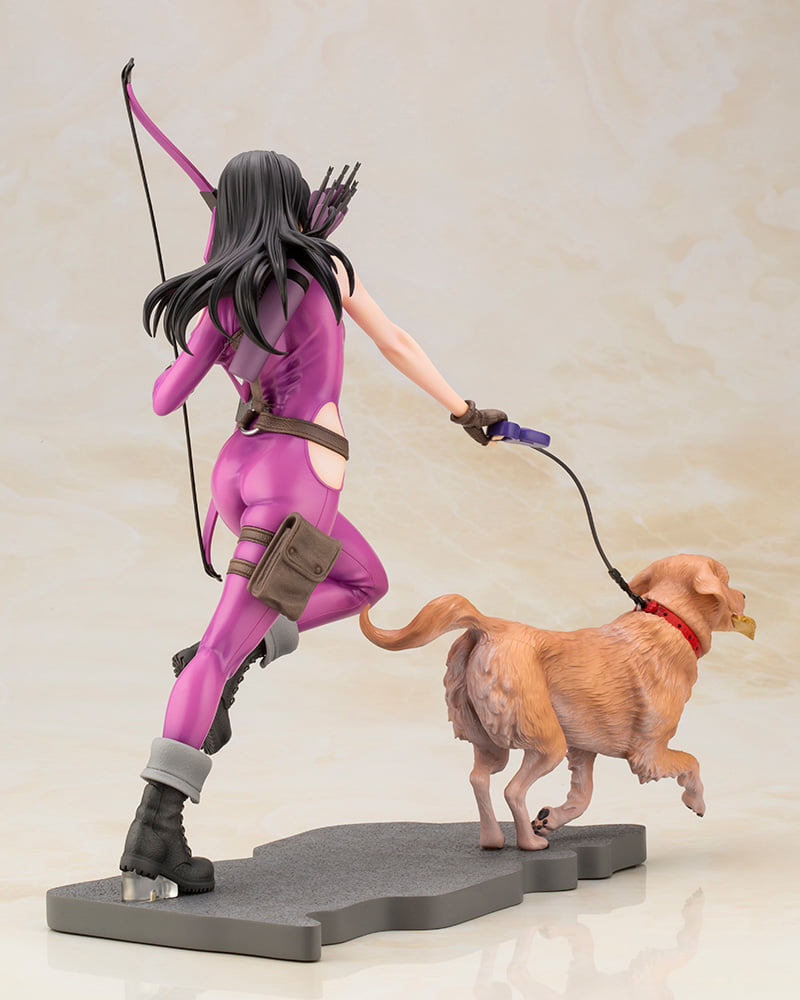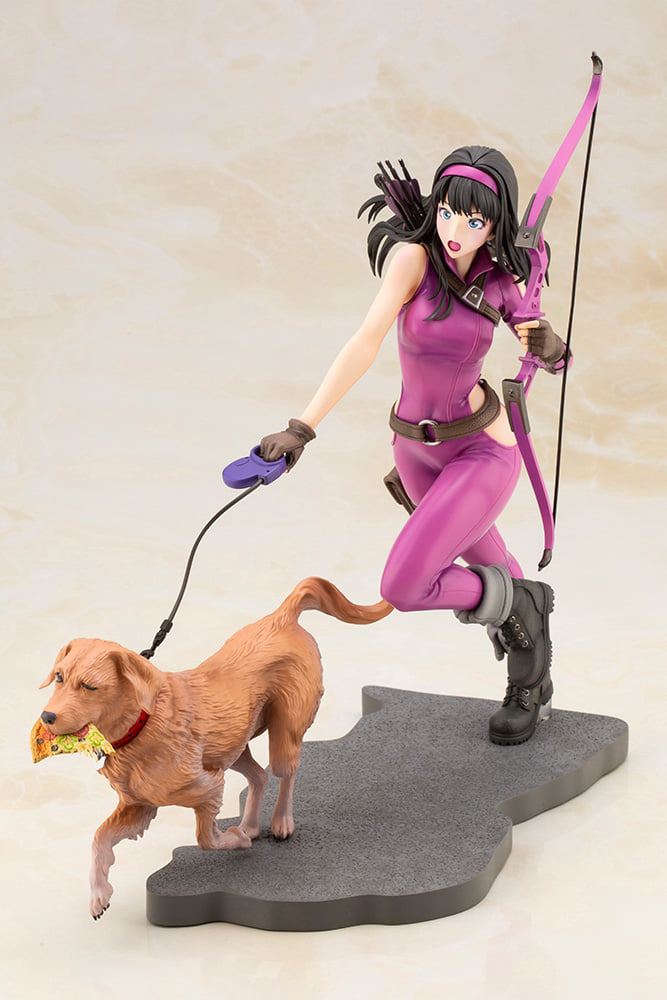 The design of the statue takes a more 'anime' approach compared to the other statues in the series. While the other women sculpted still look 'anime', they're posed more like superheroes. Kate, instead, looks like an anime protagonist trying to make her way through life to the best of her ability. The design exemplifies that she's not necessarily a full-grown superhero yet, which makes sense since she's a member of the Young Avengers. She still has to mature and change and become a fully-realized adult.
The design of the statue was based on artwork by Shunya Yamashita and was sculpted by Takaboku Busujima. The statue will be released in December 2022. Pre-orders are now open!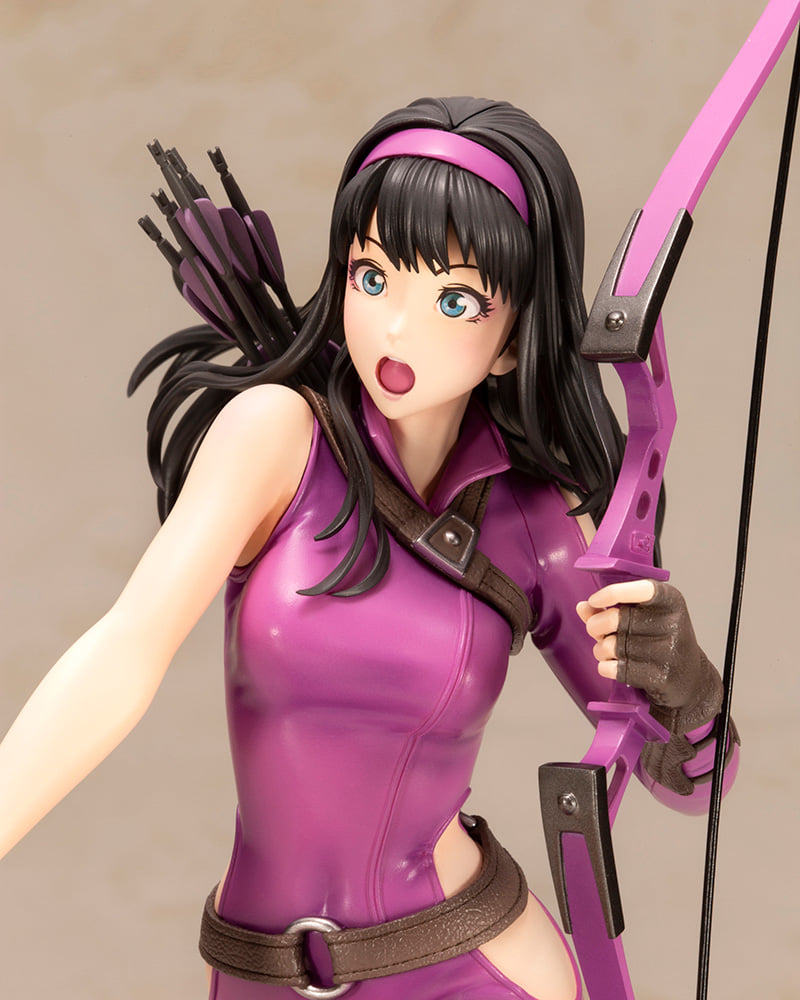 Entertainment Earth links are affiliate links. Thank you for your support!
Related Bishoujo Statues