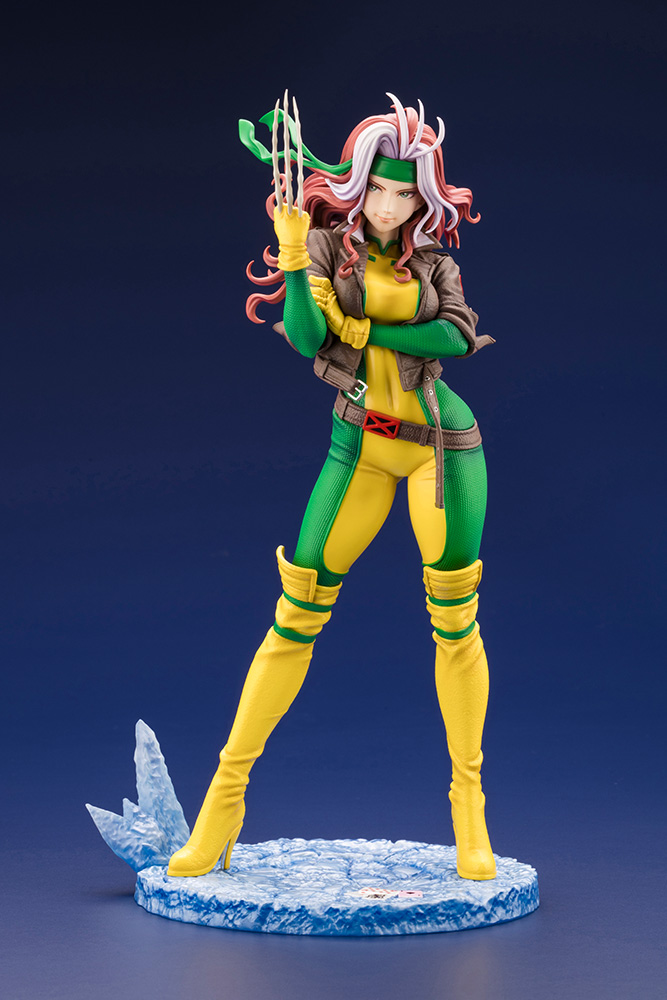 Marvel fan alert! The Marvel Rogue Rebirth Bishoujo Statue, the newest release in the Marvel Bishoujo line, is currently up for pre-order. Any serious collector or Marvel fan must own this magnificent work of art.
The popular X-Men heroine Rogue is brought to life in this 1/7 scale figurine. In a tribute to her comic book roots, she is seen wearing her recognizable retro 1990s clothing and hairstyle. The 1981 Avengers Annual #10 marked Rogue's debut; her real name is Anna Marie. She is a mutant with the capability to absorb the abilities, memories, and character qualities of anybody she comes into contact with.
But this monument is more than simply a straightforward depiction of Rogue. It demonstrates her enhanced capacity to simultaneously absorb and control a variety of mutant talents. The figure is a brand-new creation with an oblique expression and the whimsical inclusion of other X-Men's abilities. She adopted the bone claws she had from the well-known X-Men character Wolverine, who has the ability to regenerate claws. The ice base on which Rogue stands is an homage to the cryokinetic abilities she received from Iceman. Cards with Gambit's molecular acceleration, which gives her control over kinetic energy, are strewn at her feet.
The collaboration of sculptor Takaboku Busujima (BUSUJIMAX) and artist Shunya Yamashita led to the creation of the Marvel Rogue Rebirth Bishoujo Statue. While Busujima's skillful construction vividly brings to life the numerous components that leave no doubt that this is an X-Men member, Yamashita's new artwork concentrates on Rogue's advanced power. Their joint efforts have produced a figure that perfectly embodies both Rogue's persona and the spirit of the X-Men films.
The statue will be available in January 2024 for $159.99. This is a one-of-a-kind chance to own a piece of Marvel history and expand your collection with a strong character who has amazing, untapped potential. The Marvel Rogue Rebirth Bishoujo Statue is evidence of the character of Rogue's lasting appeal in the X-Men franchise. It is a celebration of the long history of Marvel Comics and the happiness that they have given to countless fans throughout the world.
Don't pass up this chance to order the Marvel Rogue Rebirth Bishoujo Statue in advance. A breathtaking work of art that beautifully portrays the passion and strength of one of Marvel's most complicated and adored characters, it is the ideal addition to any collection of Marvel figures.