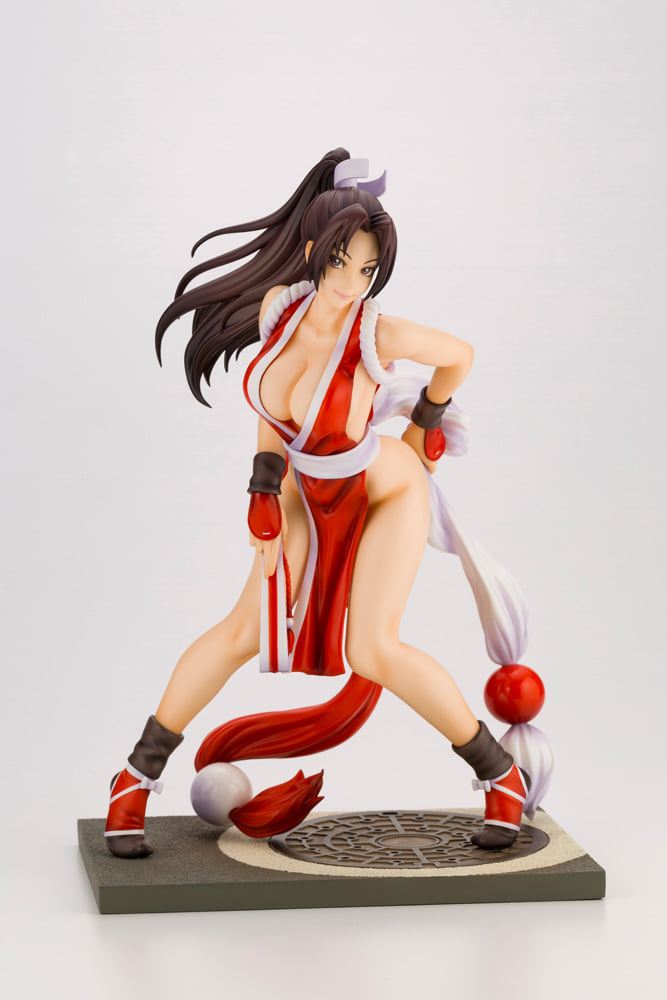 Fans of the popular King of Fighters '98 video game series now have the exciting opportunity to add Fatal Fury's Mai Shiranui to their collection as a vibrant BISHOUJO statue for the very first time. Pre-orders are currently being taken for this beautiful collector's piece manufactured by Kotobukiya.
About Mai Shiranui
Making her debut in Fatal Fury 2 as the enchanting and devoted girlfriend of "The Human Weapon" Andy Bogard, Mai Shiranui is cheerful and temperamental and the last Shiranui ninja. She is known for using seductive looks to intrigue and distracts her opponents before striking them down. Although her outfit leaves little to the imagination, she can pull seemingly infinite weapons out of nowhere, change her clothes in a second, and often uses paper fans and the tassel on her outfit as weapons. Known by the nickname "The Alluring Ninja Girl", she is one of the founders of the Women Fighters Team.
About the King of Fighters '98 Mai Shiranui Bishoujo Statue
She is seductively posed and ready to fight in this realistic statue. Dressed in her red and white kunoichi costume, with her hair blowing behind her, she casually holds her tassel and is ready to swing it at an enemy at a moment's notice. This extremely captivating statue stuns viewers from all angles as the realistic nature of her body shows her strength and beauty from the front, back, and both sides. Her temptingly beautiful face begs to be admired as she holds her own and stands out within any collection.
The base of the statue is reminiscent of the road under the overpass of the Japan Street Stage and Mai Shiranui straddles the street cover, highlighting her strong legs and readiness for whatever comes her way.
This distinctive collector's piece will undoubtedly be a necessary addition to any true fan's collection. It was expertly designed by the professional anime illustrator Shunya Yamashita and sculpted by the Japanese sculptor Yoshiki Fujimoto. Set to be released in September of 2022, you will want to pre-order it now as this statue is sure to be in high demand by King of Fighters '98 collectors everywhere and you do not want to miss out.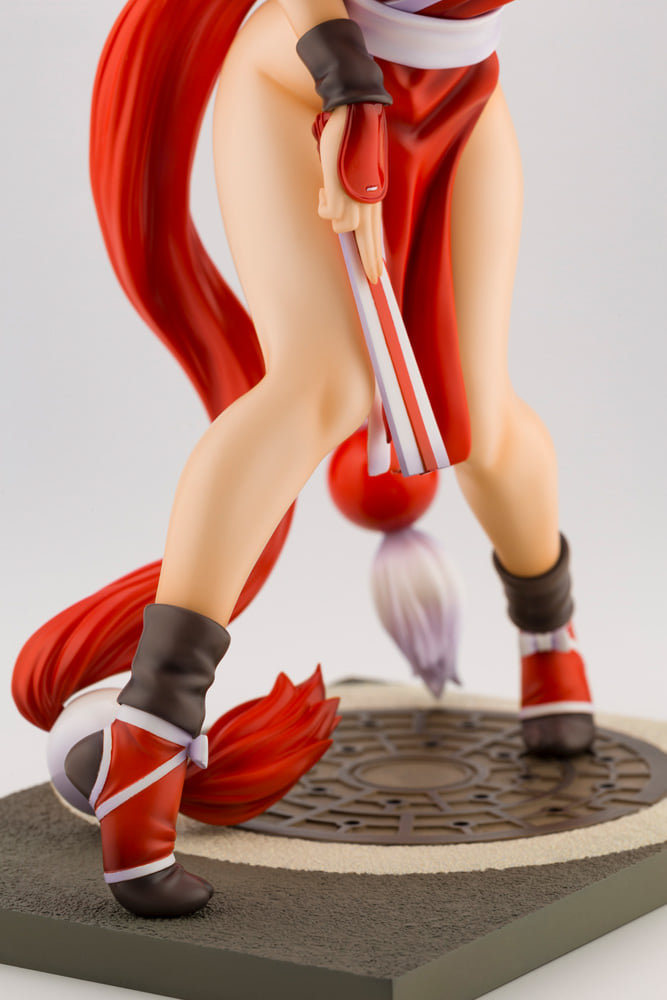 Entertainment Earth links are affiliate links. Thank you for your support!
---
Related Bishoujo Statues