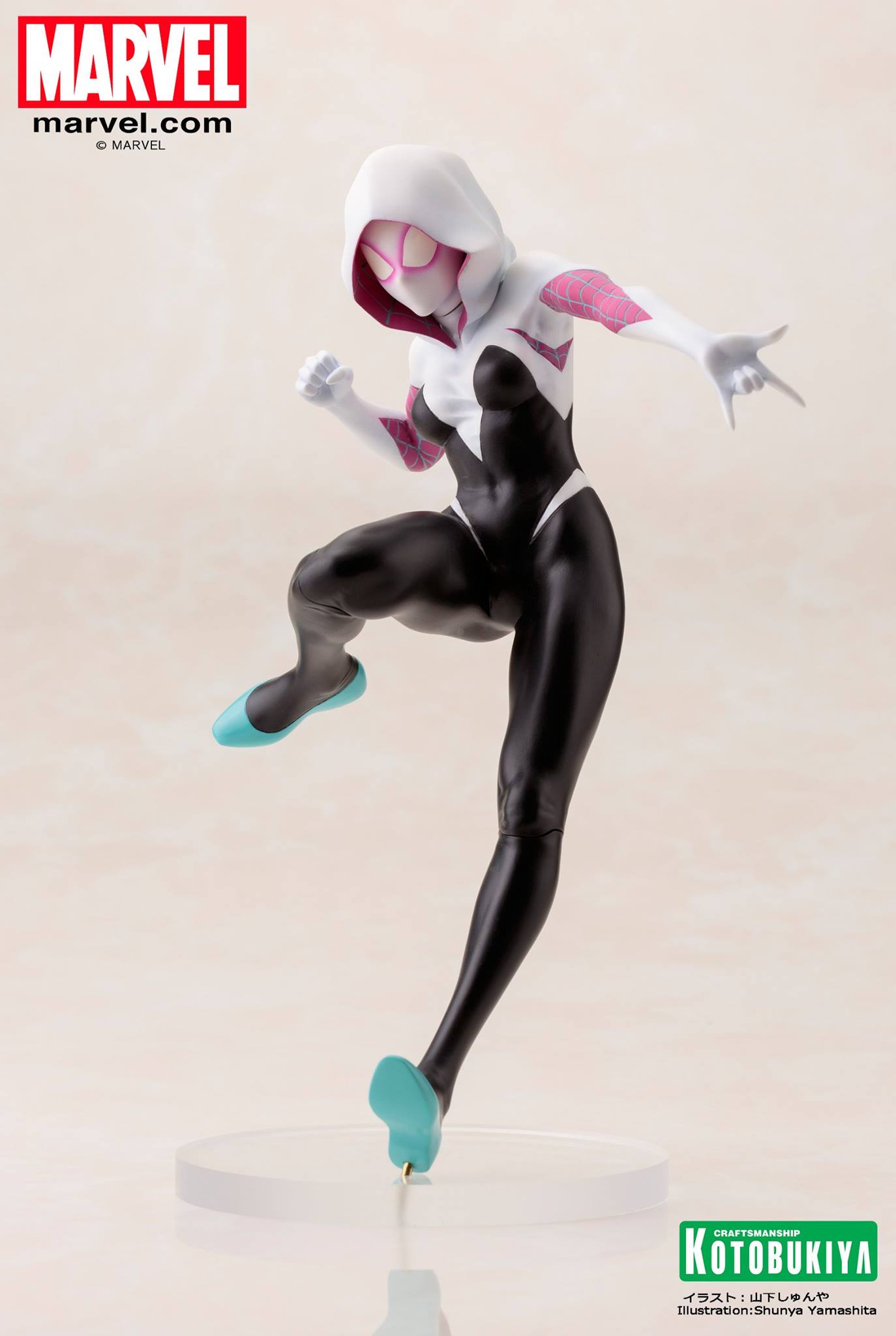 Spider-Gwen Bishoujo Statue
Swinging into the Marvel bishoujo line of statues from Kotobukiya is the breakout star Spider-Gwen! First appearing in Edge of Spider-Verse #2 (2014), Spider-Gwen originates from a parallel Earth where Gwendolyne "Gwen" Stacy was bitten by the radioactive spider instead of Peter Parker. Empowered with all the abilities as the Spider-Man of our world, Spider-Gwen has her own style in fighting crime!
Designed by Shunya Yamashita and sculpted by Hogary, the Spider-Gwen bishoujo statue features the hero in her popular costume, landing with one foot on her display and ready to fire a web from her outstretched arm. Web designs are seen on her arms, torso and under her hood, and she has bright blue footwear. Included are interchangeable parts so you can feature Spider-Gwen with her mask and hood on to keep her identity a secret, or you can change out the head to reveal Gwen's face, with long-flowing blonde hair and bishoujo-styled smiling face!
Grow your Marvel bishoujo collection by adding Spider-Gwen today!
Release Date: August 2016
Spider-Gwen Bishoujo Statue Image Gallery
Related Bishoujo Statues