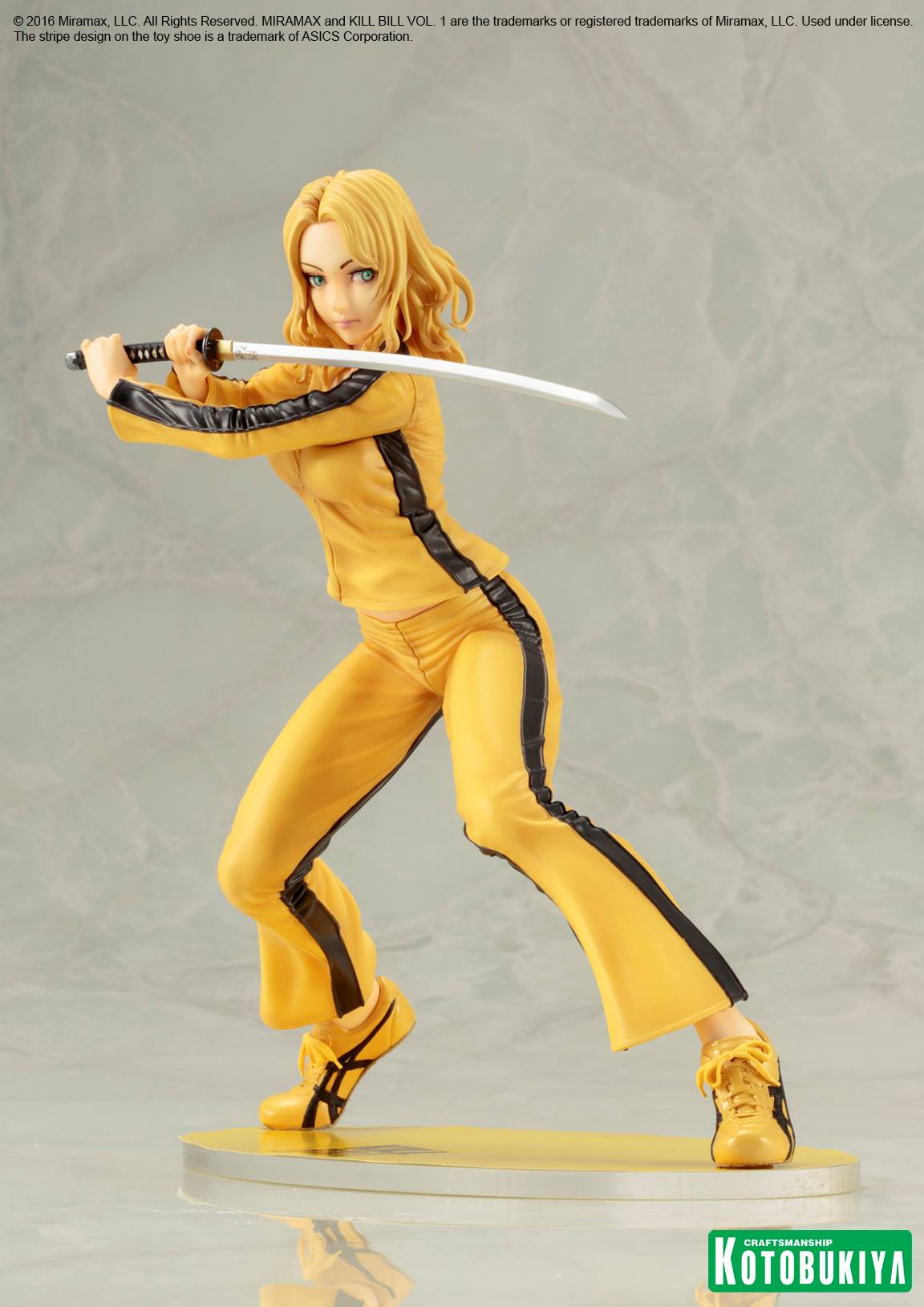 Kill Bill The Bride Bishoujo Statue
Inspired by the main character in the Quentin Tarantino epic Kill Bill films, Kotobukiya brings Beatrix Kiddo alias The Bride to its line of bishoujo statues.
Seeking revenge on those who killed her and her unborn child, The Bride travels the world to with her Hatori Hanso sword at the ready. She wears the iconic yellow jumpsuit she wore in Kill Bill Volume One, which itself was inspired by Bruce Lee's outfit in Enter the Dragon. In that film, she battled the Crazy 88's led by Oren Ishii in one of the bloodiest cinematic battles ever.
Designed by Shunya Yamashita, the Kill Bill The Bride figurine stands at about 7 1/2 inches tall on a themed oval yellow base.
Add the Kill Bill The Bride bishoujo statue to your Kotobukiya bishoujo collection today!
Release Date: June 2017
Kill Bill The Bride Bishoujo Statue Photo Gallery
Related Bishoujo Statues