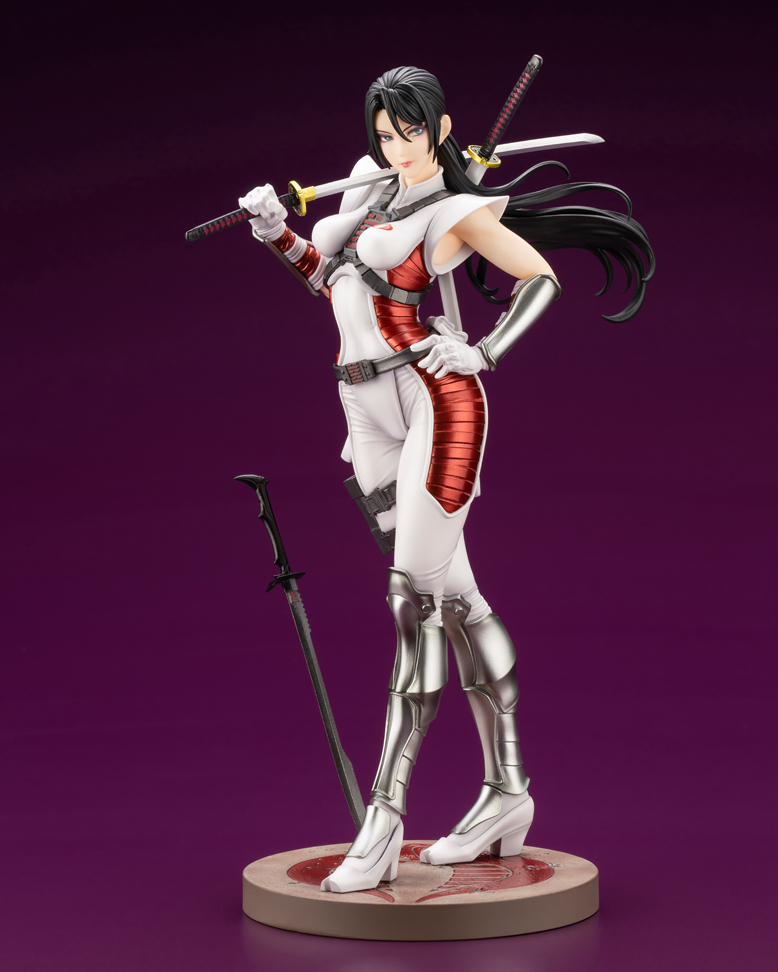 There is exciting news for G.I. Joe statue collectors. The new G.I. Joe Dawn Moreno Snake Eyes II Limited Edition Statue is now available for pre-order. You can be one of the first to get your hands on this unique and vibrant BISHOUJO statue redesign by manufacturer Kotobukiya.
About Dawn Moreno
Belonging to the Arashikage Clan, Dawn Moreno, also known as Snake Eyes II is a skilled martial artist. Secondly, she is fast and limber and always ready to fight any attackers. She is adept at carrying out secretive missions all across the world. Dawn is always ready to grab a ninja blade mid-air without batting an eye.
About the Snake Eyes II Bishoujo Statue
In this realistic statue, Dawn Morena is as eye-catching as ever. The highly-detailed piece features her dressed in stunning metallic red and white winter camouflage that is reminiscent of the colors of her adversary Storm Shadow. Strongly wielding her ninja blades, she is ready and willing to take on any enemy that comes before her. This well-crafted representation not only features her mysterious masked face but also includes a captivating unmasked face as well with extraordinarily realistic detail. You can easily switch out the heads to choose which mood you want her to represent—strong and ready for battle or mysterious and seductive. An attractive and brightly painted base keeps her sturdily and prominently featured on your display amongst the other statues in your G.I. Joe collection.
This one-of-a-kind collector's piece was expertly designed by the professional anime illustrator Shunya Yamashita and sculpted by the Japanese sculptor BUSUJIMAX. Moreover, BUSUJIMAX not only sculpted the main statue but also the extra head as well. Set to be released on October 26, 2022, you must pre-order it by April 18, 2022, to ensure that one is reserved for you. In conclusion, because of its beauty, this limited edition statue is sure to be in high demand by collectors and you do not want to miss out!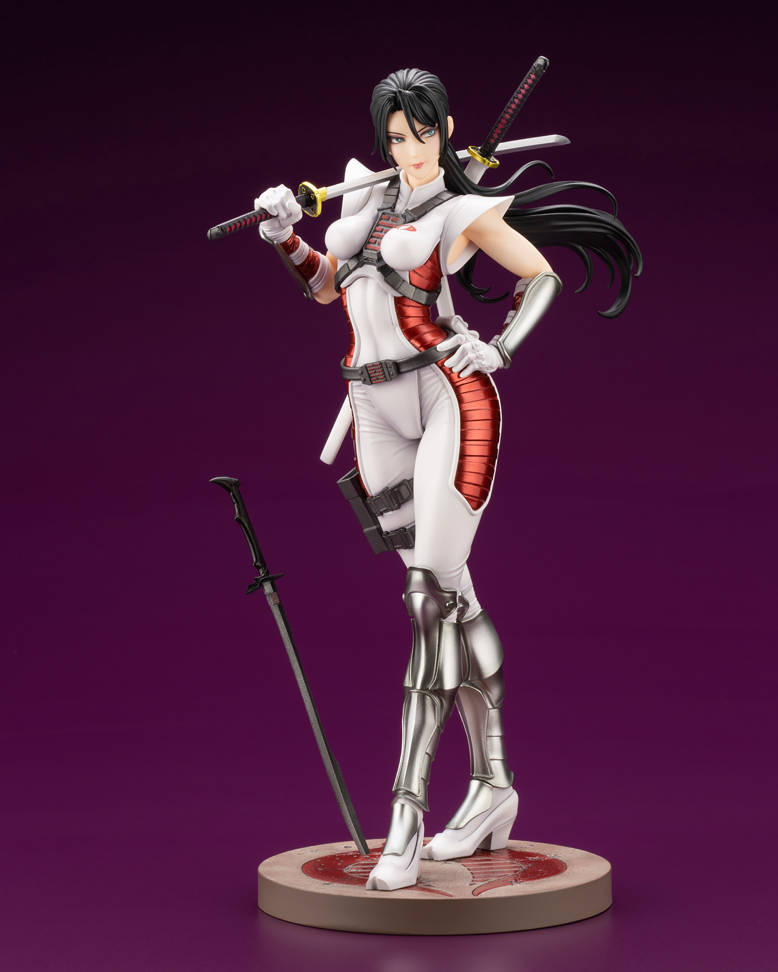 Entertainment Earth and Ebay links are affiliate links. Thank you for your support!
---
Related Bishoujo Statues