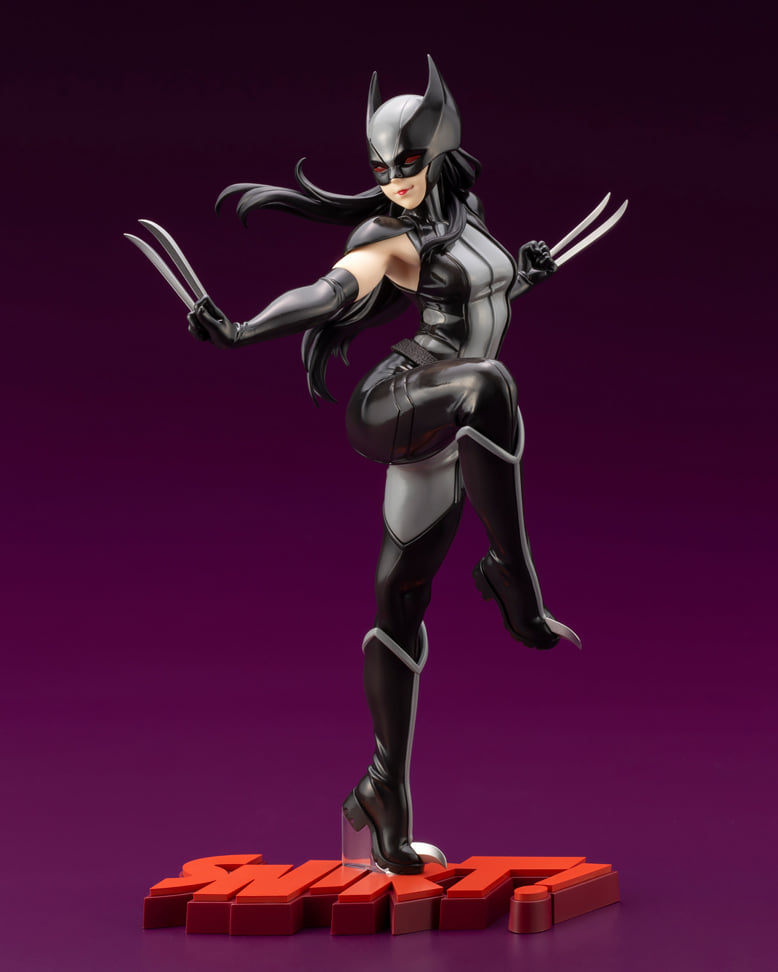 Laura Kinney is coming out in the middle of the year to join your grand collection of Marvel superheroes. This stunning figure of the fierce and unwavering next-generation heroine of the X-Force is a work of art by Tsubame. The Wolverine X-Force Version bishoujo statue from Kotobukiya is now available for pre-order. The expected shipment will be in July until September 2022.
Who Is Laura Kinney?
X-23 became an effective weapon for hire, but her mother made sure to raise her with a tinge of humanity in her heart. She joined the X-Force after a dramatic encounter with her biological father. She fought side-by-side with Logan in the X-force to defeat Lady Deathstrike.
Laura Kinney was a fierce but reckless soldier. She was also emotionally unstable. She tried to kill herself when she got infected with the Legacy Virus. Perhaps it was the effect of her mother's efforts to keep humanity alive in her being.
She is the test-tube daughter of Sarah Kinney and James (Logan) Howlett. Originally made a weapon of destruction to recreate the original Weapon X mutant called Wolverine, she was named X-23. Her mother named her Laura when Dr. Kinney was about to die.
It's not easy to judge X-23's true feelings. Her father had warned the other mutants when she first came into the X-Force that she could destroy if she wanted to. Yet, behind this ruthless warrior lies a vulnerable human being. She gets her unwavering fighting spirit from her troubled past.
About The Statue
Wolverine (Laura Kinney) X-Force Version Bishoujo is a work of art by Tsubame. Manufactured by Kotobukiya for Marvel, it comes in ABS and PVC material. The statue towers about 9.45 inches (24 cm) and weighs approximately 2 pounds (0.09 kg) for shipping. It's not an action figure but a collectible item to complete your incredible lineup of Marvel superheroes.
Clad in the characteristic black and grey X-Force costume, this Wolverine sculpture stands ready for battle. It reflects X-23's heedless nature to do whatever it takes to exact justice. Carved at the statue's base are the letters that illustrate the sound of Wolverine's infamous adamantium claws ripping forth – SNIKT!
Other Collectibles
Another magnificent work of art from Tsubame (Sculpt) is the classic Wolverine (Laura Kinney) Bishoujo statue. Designed by Shunya Yamashita, it is also available for pre-order and is ready to be shipped in July until September this year. Other bishoujo statues from Kotobukiya are also up for grabs.
Wolverine (Laura Kinney) X-Force Version Bishoujo will be released from July to September 2022. You may pre-order your item now to be the first to get into your hands!
Ebay links are affiliate links. Thank you for your support!
---
Related Bishoujo Statues