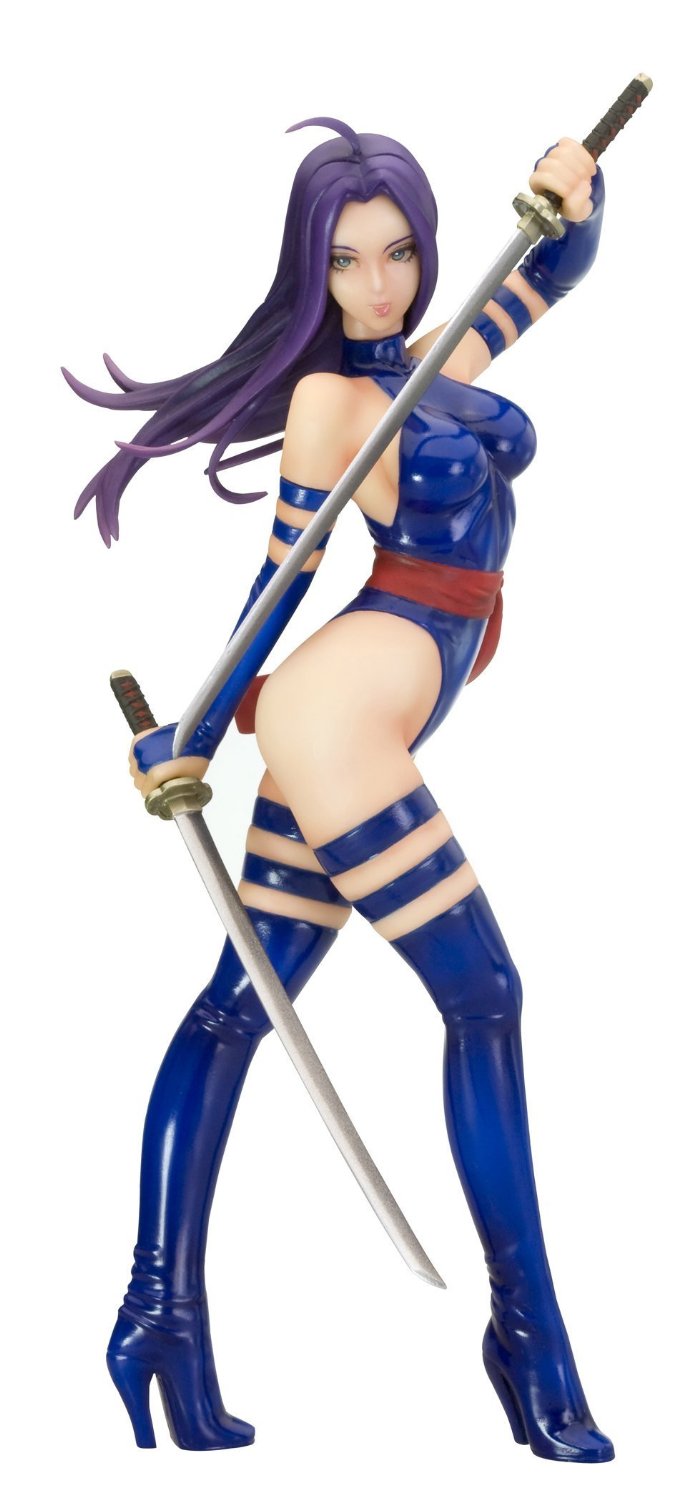 Psylocke Bishoujo Statue
Psylocke is a mutant in the Marvel Universe. Her special abilities are telepathy and the skills of a master ninja warrior. Psylocke is a member of X-Force, a branch of the XMen. She is both dangerous and beautiful.
In this Kotobukiya Marvel statue, Pyslocke beautiful figure is accentuated by her ninja costume. Using her twin swords, she is primed for battle. This statue is 9 inches tall and stands on the X-Men symbol base.
Designer: Shunya Yamashita
Sculptor: Yu Ishii
Release Date: April 2010
Psylocke Bishoujo Statue Photo Gallery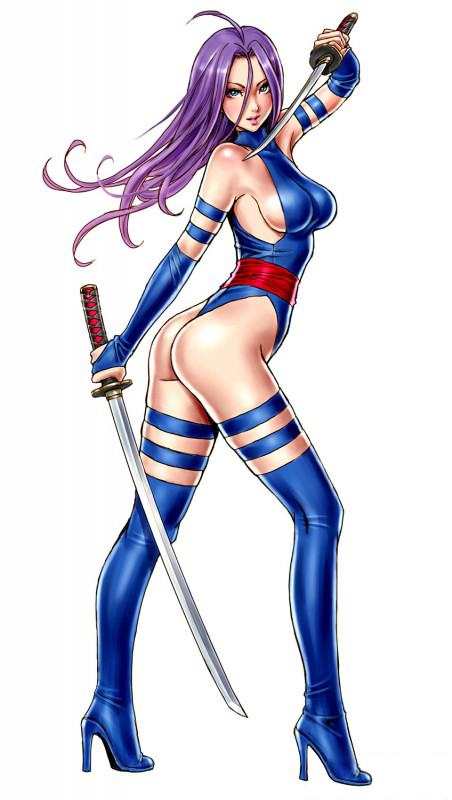 Related Bishoujo Statues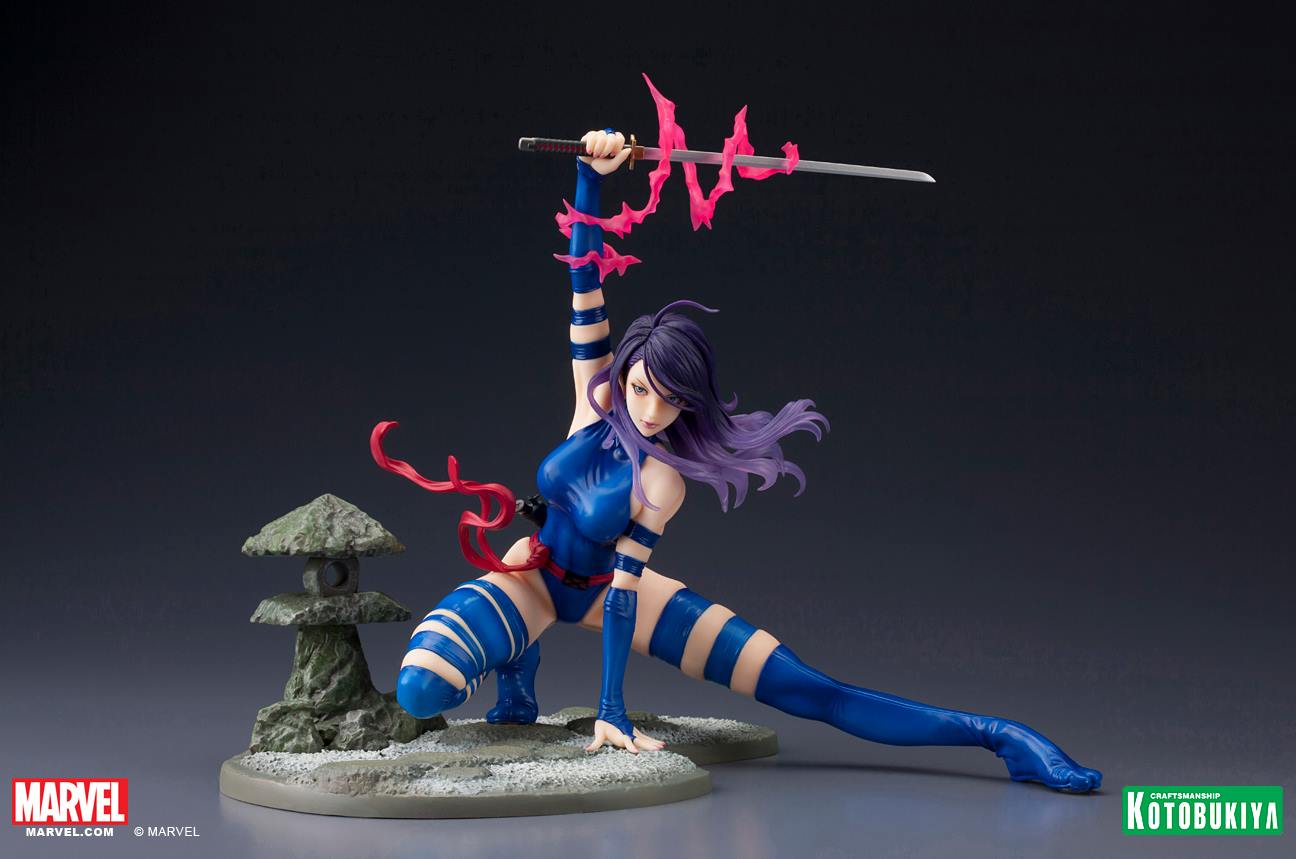 Psylocke Classic X-Men Era
SDCC 2014 Exclusive