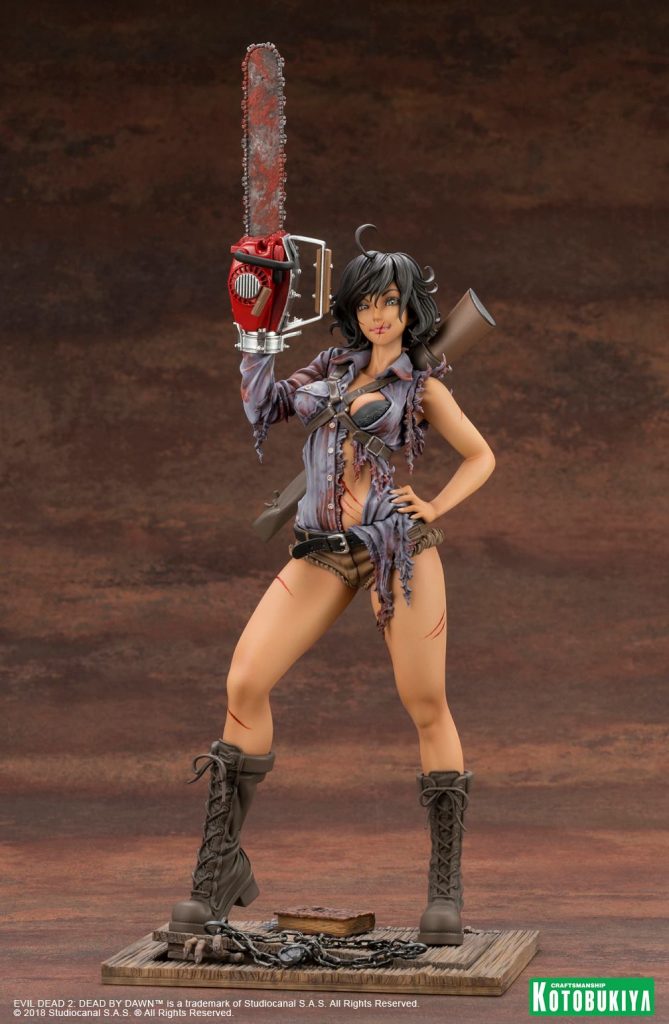 Evil Dead 2: Dead by Dawn Ash Williams Bishoujo Statue
In the face of the oncoming hordes of the dead spawned by the Necronomicon, bishoujo-style Ash Williams steps forth with attitude and a chainsaw!
Standing 10 1/2 " tall, Ash looks battled-ravaged by the terrors that attack the living. Her attire is blood-soaked from the chain-sawed monsters she's dismembered for humanity's survival. Her skin is marked with wounds but she can't help smile because she gives as good as she gets. Making her hero stance atop the basement door she's chained shut, one last monster reaches for freedom but is sorely denied.
Inspired by the horror classic Evil Dead 2: Dead by Dawn, this statue is based on an illustration by Shunya Yamashita and is sculpted byTakaboku Busujima (Busujimax).
Release Date: October 2018
Evil Dead 2: Dead by Dawn Ash Williams Bishoujo Statue Photo Gallery
Related Bishoujo Statues