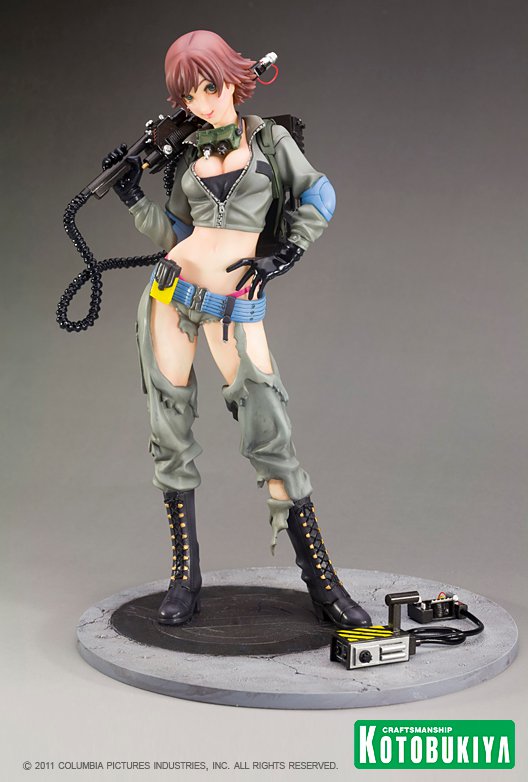 Ghostbuster Lucy Bishoujo Statue
Who are you gonna call? Lucy – the new ghostbuster recruit who has just contained her first paranormal entity! A smile of satisfaction crosses her face as she stands above the classic patented ghost trap, proud that she has completed the job. It wasn't easy – her standard-issued Ghostbuster fatigues are in shreds – but the proton pack on her back still hums and is ready for more action.
Designed by Shunya Yamashita and sculpted by Masahiro "Gill Gill" Takahashi, there is intricate detail in Ghostbuster Lucy's tools of the trade. The proton pack, goggles, and ghost trap are amazing accessories to this beautifully-produced statue.
Call Ghostbuster Lucy to join your bishoujo statue collection today!
Release Date: April 2012
Ghostbuster Lucy Bishoujo Statue Image Gallery
Related Bishoujo Statues